As battery technology advances, range increases, and charging becomes more convenient, more drivers than ever are taking advantage of the unique benefits that come with owning and driving an electric vehicle (EV). As the manufacturer of the world's first mass-market EV, Nissan is at the forefront of the electric-driving revolution. As your local Nissan dealer, Napa Nissan is your partner on your EV journey – from sales and service to the many benefits and perks that come with making the switch to 100% electric driving.*
Six main benefits of EV ownership
Compared to gas-powered vehicles, EVs come with many real-world benefits. Here are six:
EVs are energy efficient
Electric motors are more efficient than internal combustion engines and traditional drivetrains at converting stored energy into movement. And many EVs also provide unique energy-efficient features like regenerative braking that convert the kinetic energy lost while decelerating into stored energy within the vehicle's battery.
EVs require less standard maintenance
Compared to internal combustion engines, all-electric motors feature fewer moving parts —which can mean less maintenance and lower routine maintenance costs. And since they don't require starters, fuel pumps, and exhaust systems, drivers don't have to worry about these components wearing out over time. Additionally, EV owners avoid the costs that come with oil changes, filter changes, and other combustion-engine related maintenance.
EVs operate more quietly
Internal combustion engines can be loud and require an entire exhaust system to reduce the noise they produce. All-electric motors on the other hand produce very little sound while operating. This allows an EV driver to enjoy a quiet ride while reducing noise pollution.
EVs are eligible for potential tax credits
Owning an EV comes with many financial perks, but one of the biggest is the ability to qualify for potential tax credits, rebates, and discounts. Depending on where you live and your personal tax situation, you could be eligible for potential tax credits and incentives from your state and your utility company. Please consult with your tax advisor about potential state tax credit eligibility.1
EVs may be allowed in HOV lanes and designated parking spots
Depending on which city you live in, driving an EV could qualify you for an all-access pass to high-occupancy vehicle (HOV) lanes regardless of your vehicle size or the number of passengers.2
In some locations, EVs can also provide you access to designated parking options. Where available, these green-painted or "EV-charging only" parking spots can be found in convenient locations and are reserved exclusively for EVs. Parking fees have even been waived in certain areas for hybrid or all-electric vehicles.3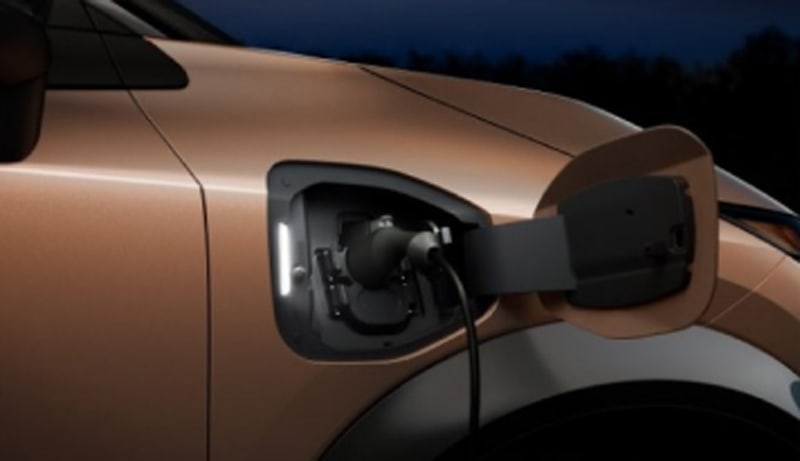 Complimentary EV Charging
Qualifying customers can get one year of unlimited EVgo charging with the purchase or lease of a new 2023 Nissan ARIYA. TIMELY ENROLLMENT AND OTHER RESTRICTIONS APPLY.4 Qualifying new LEAF buyers and lessees are eligible for $100 charging credits to use at EVgo or EVgo's roaming partner chargers. Restrictions apply.4
Discover the benefits you might qualify for
With an array of available EV incentives, there's never been a better time to think about going electric. For a look at what that could mean to you, contact Napa Nissan for a consultation, or visit the Nissan ARIYA and Nissan LEAF incentive calculators for a preview of what you might qualify for.1
2023 Nissan ARIYA
It features breathtaking performance, the versatility of an SUV and the breakthrough technology of available e-4ORCE all-wheel-drive.5 It's the all-new, all-electric 2023 Nissan ARIYA.
Calculate ARIYA Incentives1 >
2023 Nissan LEAF
With a whole new look, a proven track record, and some of our most advanced driver assistance and safety features, the refreshed 2023 Nissan LEAF is driving proof – now is the time to go all electric.
Calculate LEAF Incentives1 >
Simplified EV charging at home
Discover how easy and convenient it is to charge an electric vehicle at home and learn about home charging installation services.6
Learn More
Experience the EV benefits for yourself
Call Napa Nissan at to schedule a test-drive in a Nissan electric vehicle.
*Material in this article is intended for general informational purposes only and was accurate as of the date of first publication. Information is subject to change and does not constitute an offer, representation or warranty (express or implied) by Nissan North America, Inc. ("Company"). Interested parties should confirm the accuracy of any information in this website as it relates to a vehicle directly with Company before relying on it to make a purchase decision. Unless expressly referenced, Company does not endorse and is not affiliated with any company that might be mentioned in this article. Company is not responsible or liable for the availability of links to websites or resources, or for any content, advertising, products, services, privacy policies, or other materials on or available through these websites or resources, or for your reliance thereon. Any references to data or products are subject to change without notice. Trademarks are property of their respective owners.
1The incentives referenced are for informational purposes only. This information does not constitute tax or legal advice. All persons considering use of available incentives and additional perks should consult with their own tax or legal professional to determine eligibility, specific amount of incentives available, if any, and further details. The incentives and perks are not within Nissan's control and are subject to change without notice. Interested parties should confirm the accuracy of the information before relying on it to make a purchase, Residency restrictions may apply.
2HOV/Carpool access varies by state. Please consult state laws for eligibility.
3Parking options or discounts are provided by independent companies and not within Nissan's control. Availability of EV parking or discounts is not guaranteed and restrictions may apply.
4Qualifying customers can get one year of unlimited EVgo charging with the purchase or lease of a new 2023 Nissan ARIYA. TIMELY ENROLLMENT AND OTHER RESTRICTIONS APPLY. Customer must enroll their ARIYA VIN in customer's active EVgo account no later than 90 days from the date of purchase or lease of a new 2023 ARIYA from a participating Nissan dealer ("Enrolled ARIYA"). Fleet customers not eligible. EVgo Unlimited Charging only applies to Enrolled ARIYA charging sessions at an EVgo owned-and-operated public charging station when paid using the EVgo app or EVgo Program Card under customer's Valid EVgo Account during the first year of customer's ARIYA ownership or lease. EVgo Unlimited Charging not valid toward idle fees, reservation fees, or charging sessions at any EVgo eXtend charger or EVgo roaming partner charger. EVgo's network is owned and managed by EVgo, use of an EVgo account and its charging stations are subject to EVgo's Terms and Conditions, and are not within Nissan's control. Availability of charging stations not guaranteed. This offer is not compatible with other offers, is non-transferable and not redeemable for cash. Offer is subject to change at any time and/or is subject to termination without notice. Other restrictions apply. Visit nissanenergyperks.com for full program details.
5e-4ORCE cannot prevent collisions or provide enhanced traction in all conditions. Always monitor traffic and weather conditions.
6General: 240-V home charging dock sold separately. Not a Nissan product. Some chargers may not be compatible with your ARIYA or LEAF. Contact charger manufacturer before purchase for information on compatibility and warranty. Nissan does not warrant and is not responsible for loss, including consequential, incidental, or other damages caused by charger defects, charger incompatibility, or installation services.